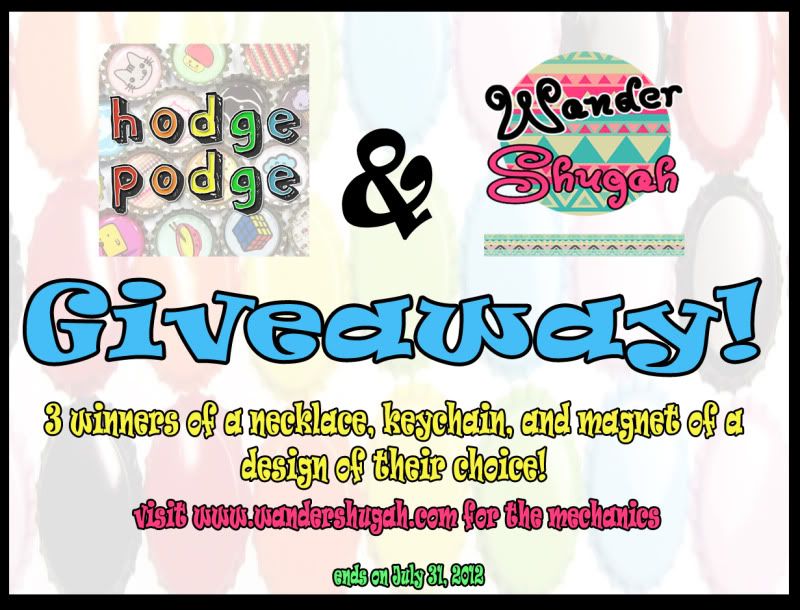 Hodge Podge is an online store which offers bottle cap merchandise in general, giving you the freedom to choose how your accessories want to be - a magnet, a keychain or a necklace. All of their supplies are imported from the US to assure their customers great quality in each Hodge Podge item they produce :)
It is founded by two individuals who share the same passion for unique and kawaii goodies, thus the creation of Hodge Podge :)
I personally love their products, I wanted a map ref magnet, a backpack keychain, a compass keychain et al.. Its super cutie! And if you are into artsy stuff, youll surely love their bottlecap accessories. What so nice about it? Well you can get to choose the design/print on your caps!
ABOUT THE GIVEAWAY
3 Lucky winners will win a loot from
Hodge Pogde
(1 necklace, 1 keychain, 1 ref magnet).